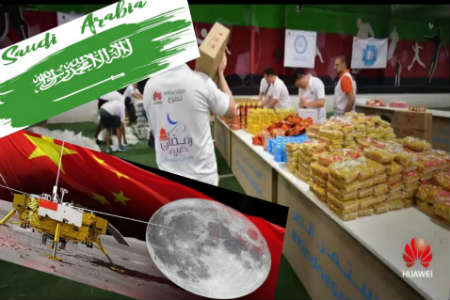 For the third year in a row Huawei encouraged charity work during the holy month of Ramadan, collaborating in an "Iftar" campaign run by the Social Responsibility Club at King Saud University (KSU) in Riyadh which will distribute iftar meals at various traffic intersections in the kingdom. This initiative aims to raise awareness of the importance of charity and the need to give back during the holy month.
The campaign aims to distribute meals in different cities around the Kingdom through a specialized food distribution method handled by a well-trained team of individuals who aim to cover the largest area possible. This Iftar campaign's stated goal is to distribute meals prior to iftar time so people don't miss out on iftar and promote safe and responsible driving and to cover even more locations and intersections, particularly those with heavy traffic to minimize car accidents and traffic violations during iftar time.
Huawei collaborated in this campaign, due to it prompting a greater sense of social responsibility, cohesion and fraternity that embody the values of the holy month of Ramadan that has charity and cooperation at its core. Huawei emphasized the importance of such activities by participating and adopting other programs under the umbrella of corporate social responsibility plan.