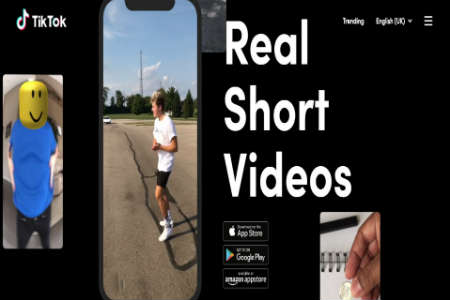 Following its international success, TikTok, the world's leading destination for short-form mobile videos, has seen an increase in popularity in the UAE / Egypt / KSA. If you are not familiar with the application – it is all the rage at the moment!
With a smartphone penetration rate of , an increased access to data, shorter attention spans and a significant change in behavior when it comes to creating and consuming content, we are witnessing a new way of expression. Available in over 150 countries across 75 languages, the TikTok app is the ultimate outlet for this sort of expression. It gives its users a platform to unleash and share their creativity with the world.
In line with TikTok's mission, the mobile application allows users to capture and present their creativity, knowledge, and moments that matter in everyday life, while empowering them to be a content creator by only using their smartphones. Through an easy-to-use interface, TikTok content creators can let down their inhibitions and show off their talents.
Users can create and post short videos by using a vast array of filters, special effects, gestures, stickers and features at their disposal, including a library of music to supplement their videos to make some of the most innovative or funny videos. The only requirements are: passion, a smartphone and a data plan!  
To maintain this fun, expressive and creative nature for its users, it is crucial for TikTok to focus on maintaining a safe and positive in-app environment and introduce industry-leading features such as:
Additionally, the TikTok team has a moderation team who works around the clock to remove inappropriate content and terminate the accounts that violate their Terms of Service.