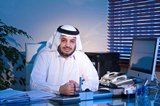 Mobile virtual network operators (MVNO) are gearing up to initiate positive change in Saudi Arabia's telecommunications market.
The Saudi Communication and Information Technology Commission (CITC) recently qualified three consortia for MVNO licenses in a bid to stimulate competition and provide more choice. In a statement it said the licenses would improve the level of service, lower prices, enhance customer care, and increase job opportunities for citizens.
"MVNO scan be extremely nimble and focus on different segments of the market to deliver better choice and variety for consumers. Their likely impact in Saudi is potentially very promising, helping the telco industry achieve growth through new propositions and services," said Matthew Reed, Principal Analyst and head of research for the Middle East and Africa at leading research organisation Informa.
Based on the Cellular Competition Intensity Index, the Saudi mobile market is already the most competitive in the Arab world. Mobile phone penetration stands at 181.6 per cent – nearly two subscriptions per individual – and the emerging broadband market offers huge growth opportunities for the Saudi telecoms industry.
According to figures presented by research firm Ipsos at the recent ArabNet conference, the Kingdom's smartphone penetration rate stands at 63 per cent, which is among the highest in the world.
"Saudi Arabia boasts one of the youngest and most mobile-savvy populations on the planet. The potential to harness this technological advantage to innovate and compete on both a regional and global scale is extremely exciting, and definitely something we want to be a part of," said Faisal Al Bannai, CEO, Axiom Telecom, which was qualified for an MVNO license as a part of the Axiom Mobile consortium.
"More than ever before, mobile technology is a vital enabler of life across the Kingdom. We are determined to pull out all the stops to launch best-in-class services that are cutting-edge, inclusive and, crucially, built to cope with the rich user experience demanded by Saudi Arabia's highly discerning smartphone and tablet users."
Axiom Telecom was qualified by the CITC for an MVNO license, and is now engaged in the final phase of the process. The company has a forward-looking strategy that will be bolstered by a significant retail presence providing a direct and influential link to a wide target audience.
The company currently boasts 120 branches and selling points throughout the Kingdom, as well as 4,000 indirect sales channels (2,000 of which are dealt with through direct distribution).