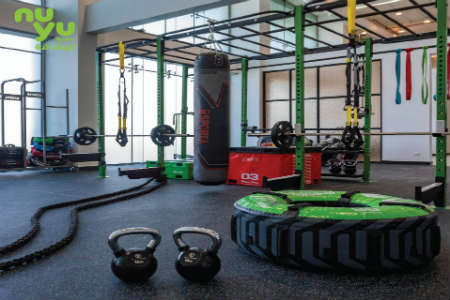 NuYu – a leading chain of female boutique gyms in Saudi Arabia – announced the launch of its newest branch in Riyadh, located in Al Taawun District.
The new branch is a key addition to NuYu's unique network of women's clubs situated across Riyadh, Al-Khobar, and Dammam. It offers high-energy and results-oriented group classes, internationally certified trainers, and the latest fitness equipment.
The 1,200 square meter club is distinguished by its modern features, and can comfortably accommodate 1,000 individuals. The club offers state-of-the-art equipment, a functional training area, a juice bar, a relaxation lounge, and a dedicated area for spinning classes. It is equipped with 'Myzone' technology, which accurately monitors physical activity.
With the inauguration of the new branch, NuYu strives to maintain its leading position in the Saudi female fitness industry by expanding its branch network across the Kingdom. This is also aligned with Saudi's Vision 2030 and its goals of empowering women, and for all citizens to lead healthy and active lifestyles.
Founded in 2012, NuYu currently operates five boutique centers in Riyadh and two clubs in Al-Khobar and Dammam.