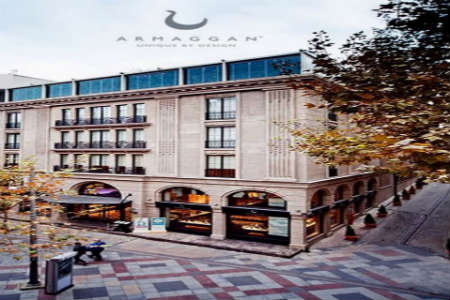 Turkey's luxury heritage brand, ARMAGGANwill be exhibiting at the American Express World Luxury Expo, taking place at The Ritz-Carlton in Riyadh, Kingdom of Saudi Arabia from 11-13March 2015. The highly anticipated three-day event will feature some of the world's most luxurious brands, providing a platform for ARMAGGAN to showcase its exclusive hand-made designs to an ultra-affluent invitation-only audience.
ARMAGGAN will exhibit a special selection from their collection of timeless handmade jewellery, object d'art and textiles, all of which will appeal to the show's highly discerning attendees. Combining original contemporary design with traditional techniques, the limited edition pieces have all been handcrafted in ARMAGGAN's workshop and have been designed to last forever.
All exhibiters at the World Luxury Expo have been carefully selected and are leaders in their respective fields, executing superior design and showcasing limited edition, bespoke items.  Various categories include fine art, luxury fashion, designer furniture, sports cars and private aviation.
Ebru Karaçam, General Manager of ARMAGGAN, says, "ARMAGGAN is proud to exhibit at the prestigious World Luxury Expo and it further underlines our position as a leading luxury brand. We're looking forwarding to sharing our exclusive designs and craftsmanship and engaging with a new high-net worth clientele"