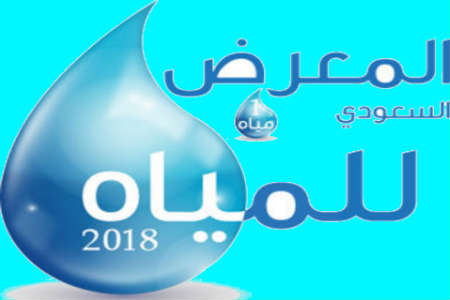 Under the patronage of Prince Faisal bin Bandar bin Abdulaziz, Minister of Environment, Water and Agriculture HE Eng. Abdulrahman Al-Fadhli The first Saudi Water Exhibition will be held at the Intercontinental Hotel on Monday 26 th to 28 th of March 2018, with the participation of a large number of Government sectors Including the General Authority for Food and Drug Administration, the Saudi Organization for Standardization, Metrology and Quality, the General Establishment for Desalination and the National Water Company and the King Abdullah Bin Abdulaziz Project for Sakia Zamzam. And scientific and academic supervision on the seminars, lectures and workshops associated with the exhibition by King Saud University and the Saudi Society for Food and Nutrition and the participation of a large number of companies and factories and authorities responsible for water and sources.
The Director General of Donya Production and Events, Dr. Hussam Abu Sabra, said that the exhibition aims to enhance the role of raising awareness of water uses, enhancing investment opportunities, keeping up with the national vision, creating opportunities for new companies and following the latest international technologies in the field of water uses."made of water everything alive." Adding that the exhibition includes water of all kinds of metal and medical and transport and factories of snow, filters and water gas, as well as government related authorities and methods of water extraction and recycling. Revealed dr. Mohamed El Tayash: that the exhibition includes many lectures related to the field of water and added to the workshops throughout the days of the exhibition. He pointed out that the exhibition is expected to attract the attention of individuals and specialists in the field of water, environment and nutrition, because of the importance of water in our lives as well as the importance of awareness and rationalization of water. The exhibition also includes seminars, lectures and workshops focusing on water security for the consumer, rationalization of water use, home transport networks, filters, bottled water industry and water distribution networks.
the head of the Food and Nutrition Association: who oversees the Water Sector Excellence Award, said that for the first time, a prize will be launched for the water sector at the Saudi Water Exhibition under the supervision of the Saudi Society for Food and Nutrition at King Saud University. Water sector in Saudi Arabia through the provision of integrated structures to improve the performance of companies and water resources locally and compared to the world and is a catalyst for the sectors of production and service and to raise the level of performance in general.