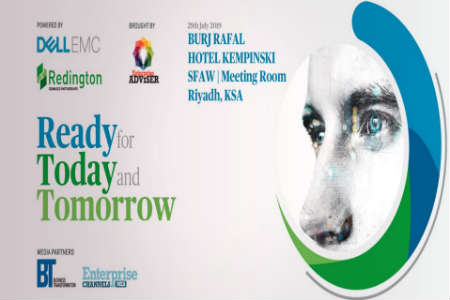 Brought by Enterprise Adviser and powered by Dell EMC and Redington Value, the 'Ready for Today and Tomorrow' roundtable was held successfully on 29th July at Burj Rafal Kempinski, Riyadh. The roundtable witnessed the top IT decision makers of Riyadh from various verticals who engaged in interesting conversations on Dell EMCs' capabilities in IoT, Analytics and digital transformation.
As the Middle East region keeps pace with its agenda to develop cities and enterprises that are intelligent and cohesive, safety, security and data management has become paramount. Modern enterprises are prepping up to gain an edge over the IoT future and there is a huge demand for unlocking the full potential of IoT data to take more accurate decisions.
Enterprise Advisor in association with Dell EMC and Redington Value explored in depth how organization's leaderships can stay competitive by moving analytics to the edge.
Dan Sithambaram, Director, Citrus Consulting) and Wissam Wehbe, OEM & IOT Sr. Engineer – META, Dell Technologies put forward some excellent presentations on the digital transformation topics