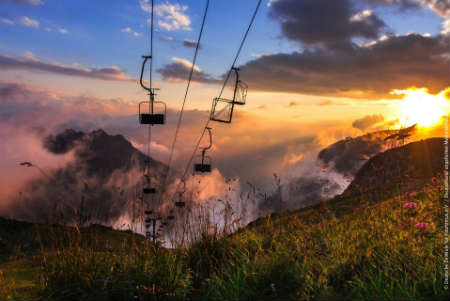 As part of its continued efforts to boost Saudi tourists to Germany, the German National Tourist Office – Gulf countries (GNTO) will be embarking its annual roadshow to take place in three Saudi cities in partnership with premium airline partner, Lufthansa German Airlines.
The B2B roadshow will kick off in Jeddah on 21 October, followed by Riyadh (22 October) and Al Khobar (23 October) with the aim of introducing Saudi travel trade professionals, key opinion leaders and media to the latest tourism attractions of the all-year-round travel destination of Germany. 
Highlighting the importance of Saudi market, Nicole Zaspel, Sales & Marketing Manager for the Gulf countries at German National Tourist Office (GNTO), an affiliate of the German National Tourist Board (GNTB), commented: "The Gulf region is Germany's third-largest non-European source market after China and the USA. With this roadshow in the Kingdom, we are looking forward to strengthen relationships with the Saudi travel industry and connect them with leading German tourism partners to inspire Saudi visitors to travel to our beautiful country." 
The three city promotional roadshow will have participation from leading German partners at this year's GCC roadshow, hosted in partnership with premium airline partner, Lufthansa German Airlines:
Breuninger Department Store         
HOTEL BAYERISCHER HOF MUNICH        
Ingolstadt & Wertheim Village  
Studiosus Incoming Munich      
After conducting the roadshow in Saudi Arabia, GNTO will head to Bahrain on 24 October, to promote the destination of Germany to the Bahraini travel trade professionals and media for one day only. 
21 October 2019 – Jeddah
22 October 2019 – Riyadh 
23 October 2019 – Al Khobar
24 October 2019 – Manama, Bahrain

For those interested in attending, please email Nicole Zaspel: (nicole.zaspel@germany.travel).